Top Ten Tuesday is a weekly feature hosted by the lovely people over at
The Broke and The Bookish
This week's topic is books I love and don't talk about enough, so I chose to highlight 6 of my favourite books that I just don't talk about enough!
1. Outlander by Diana Gabaldon
I think one of the reasons I don't talk much about this book is that I do tend to focus primarily on YA with the occasional children's book. That being said I ABSOLUTELY love Gabaldon's Outlander series! I only started reading them last summer (last book I've read is Drums of Autumn) and am hoping to finish them this summer. Not only is the storytelling mesmerizing and incredible, I also love this book series because its my Mom's favourite and I love getting to share it with her.
2. The Cadet of Tildor by Alex Lidell
I don't know why this book doesn't get talked about more because it is amazing! Sadly it is a standalone book but the story telling and characterization is incredibly well-written. It probably helps that I am also totally a sucker for books with girls kicking ass and fighting.
3. Dragonriders of Pern by Anne McCaffrey
Again this is a series that my mom and I read together. I don't remember how we got started reading them but I do remember scouring the used bookstores to find every copy of each of her books! (We did find them all). One of my favourite things is that its a highly developed fantasy world, AND there has to be close to 30 books set in this world. And when I love a world and its characters I want to read a billion pages of it! Plus DRAGONS
4. The Paladin Prophecy by Mark Frost
Oh wow, I'm sensing a pattern here. A few years ago I unwrapped my Christmas present to find this book. My mom then told me that she really wanted me to read it, but that it wasn't mine, it was hers and she was just lending it to me! I enjoyed that this book had magic but was still set pretty much in our world (is there a name for this genre? Its not quite fantasy but its not contemp either)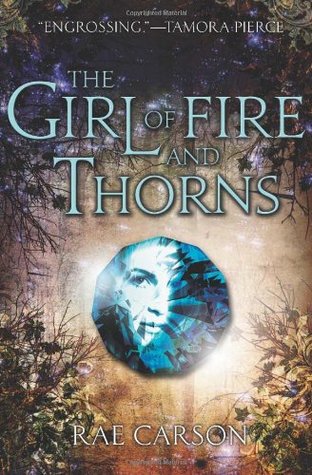 5. The Girl of Fire and Thorns by Rae Carson
When I think about why this book means so much to me, I think it has to do with the particular time that it came into my life. It was exactly the story I needed, with the message I needed. And that might be why I don't talk about it much it because it has such a deeply personal meaning to me. Also its right up my alley with a 'lost' princess, magic and great worldbuilding.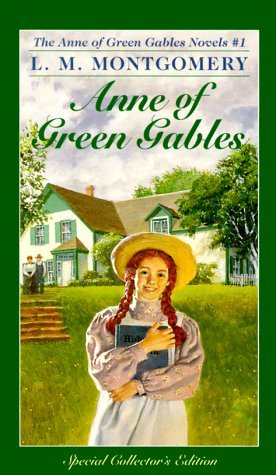 6. Anne of Green Gables by L.M Montgomery
When I was a little girl I used to read my Mom's copies of the Green Gables series, which I loved doing. But Anne herself also spoke to me so much! I loved her whimsy and imagination but also her stubbornness and intelligence. She was one of the first examples I had of a real woman character who was completely three-dimensional. I know I talk about Anne of Green Gables a bit but its really this whole series that NEEDS to be talked about. A lot of people don't even seem to be aware that its a series which is a real shame because the entire series is fantastic!
Do you guys love any of the books I've talked about? What's on your list this week? Link me to your post in the comments!
*this post was originally published in 2016*