Disclaimer: I didn't really watch any TV until I was about 15 or 16 and even then I watched whatever my mom was watching. Its only been in the last few years that I have started branching out and finding new favourites of mine.
Without further ado here they are! (In no particular order because I couldn't possibly actually order them!)
1. Parks and Recreation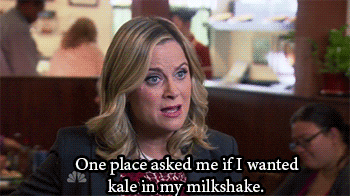 Oh my I don't even remember how I got into Parks and Rec but it is my absolute favourite! I love Leslie and the whole crew. Probably my favourite thing about it is that the humour is so funny without bashing people or putting them down. I find that sort of humour to be distasteful but Parks does such a good job of celebrating people who are enthusiastic.
The other fun thing is that I work at the local Parks department in the summers and it is both similar to Parks and completely opposite to the show
2. Star Trek Voyager
This is one of the shows that I watched with my mom when I was a kid. We used to come home from school (and her from work) and we would help mom start cooking while we watched the show. It was also my first introduction to the idea that women could do science and that they could do it well!
To this day I still watch it when I feel like a need a little boost in my own confidence. Watching Janeway and B'Elanna and Seven rock out their science always makes me feel better!
3. Agent Carter
I loved Peggy in the Marvel movies and I loved her even more on her own show. Not only is the setting and costuming phenomenal, the characters are too.
I love Peggy and how she really is a force of nature to be reckoned with. She doesn't let anyone put her down or tell her she can't do something because she's a women. Plus the friendship between Jarvis and Peggy is AMAZING!
4. Grey's Anatomy
I watched Grey's on and off when I was younger but it wasn't till the last few years that I really watched it all. I love the medical aspect of it (did anyone else ever claim they were studying bio when they watched it?) and the drama.
Not going to lie- it makes me feel good to watch because I mean sometimes my life is tough but its not nearly as tough or dramatic as the lives of the characters on the show!
I just finished watching this show this weekend and I loved it. I loved the whole vibe and aesthetic of the 80's (especially since my new apartment is totally 80's!). The young cast where absolutely incredible and where so talented at combining some humour into the tense and darkness of the show. I am definitely so excited for season 2
Sadly this was one that I didn't start watching until long after it had been cancelled. I loved the ragtag crew on their bit of a junkie space ship. There were some incredible characters (I love me some strong character arcs) and it was a super interesting premise. I'm definitely bummed that we didn't get many more seasons!
Two words. Red surge. Jack the Mountie is super cute! Plus the main character is a young schoolteacher named Elizabeth. The pioneer, Mountie and rural town era of Canada is my favourite. Plus there is a whole supporting cast that I really love and you can feel the connection with. AND THE ROMANCE! Whew!
I love Canadian shows and Murdoch Mysteries is one of the best. One of the really cool things about this show is that it incorporates real Canadian history into its storylines. As well there have been several famous Canadians who have had guest appearances that are super funny to watch (Stephen Harper anyone?).
Another great Canadian show! My favourite thing about this one is its super unique spin on the typical procedural crime drama. In the first five minutes you see the identity of the Killer and the Victim. Then it flashes to the crime scene and you get to follow along as the detectives piece together the crime. It always leaves you wondering how on earth the suburban soccer mom knew the young grocery store worker, basically it always keeps you on the edge of your seat.
10. Masterchef Canada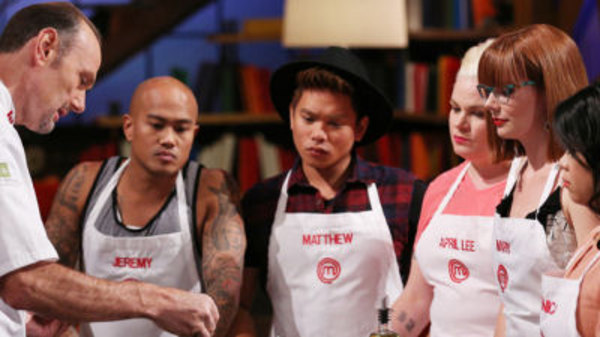 Okay I actually love a lot of different cooking shows (but mostly the ones where it's a competition) and the Canadian versions are always my favourite because I'm very patriotic. I love that the Canadian Masterchef version isn't mean and they recognize the chefs are still learning. The treat the competitors as people and I really appreciate that.

*This post is coming to you as I am revamping my archives. It was originally written and posted in 2016*