Wow! It's been almost 10 months since I've blogged but I'm ready to come back! The reason I've been missing is that I have had the absolute pleasure of spending the last year teaching! I love my classes and the kids with all my heart, but unfortunately teaching takes up a lot of time. Teaching has also changed my reading habits because I've found myself reading more to find books to use in lessons or that my students might enjoy- which kind of put this blog in a weird spot. I think I've decided how I'm going to manage this change so that means I'm ready to come back to blogging!
I've decided to incorporate more of my teaching/reading for my students into my blog, since that is such a big part of my life. Stay tuned for more updates, reviews and teacher's corners! Part of this change means I'm going to be reformatting old reviews- so some of them might be missing for a bit until I change them around
In the last ten months I have read so many books, but here are 5 of my favourites!
1. What Do You Do With An Idea?
by Kobi Yamada
2. Charlie and the Chocolate Factory
by Roald Dahl
My Grade 3's adored this book!
3. Rosie Revere, Engineer
by Andrea Beaty
I actually did a book talk on this one so that my fellow teacher friends could use it as a resource!
4. Furthermore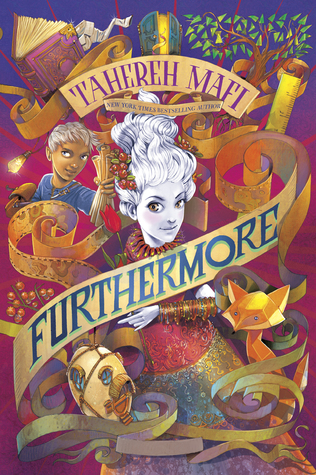 by Tahereh Mafi
Thanks so much for sticking through my unplanned hiatus! I hope you continue reading my blog because I've got some pretty cool things planned