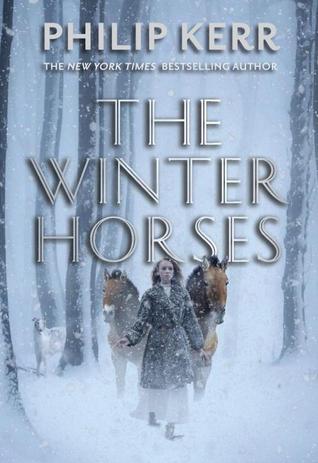 Published:
March 25th, 2014
Publisher:
Knopf Books for Young Readers

Synopsis
It will soon be another cold winter in the Ukraine. But it's 1941, and things are different this year. Max, the devoted caretaker of an animal preserve, must learn to live with the Nazis who have overtaken this precious land. He must also learn to keep secrets-for there is a girl, Kalinka, who is hiding in the park. (
x
)


My Thoughts
I had just read a particularly bad book before this one so I was hoping it would be better (and honestly I didn't see how it could possibly be worse!)
I've read a lot of books set during WWII, both fiction and non-fiction. This book offered a unique perspective, I don't think I've read any other books from the perspective of a Russian Jew/ the Russian side of the war. Its particularly interesting because the Russians had such a unique story because during the war they were part of both the Axis and the Allied powers.
I loved little Kalinka and her bond to the horses. I've spent a lot of time with horses and they are definitely very wise creatures and so it wasn't hard to imagine the Prwalzakis acting the way they did. I know that much of the story was made-up, the author calls it a legend, but I'm the kind of person who would choose to believe that maybe something like that did happen.
As I child I was fascinated by the Prewalskis in the zoo at home, and reading this book reminded me of that, and renewed my interest in them. I don't know if my local zoo still has any of the horses around now but I kind of want to plan a trip to go visit them now!
It is a relatively short book but very enjoyable. Like any book set during WWII at times it was heartwrenching, horrifying and at times it was uplifting. I definitely enjoyed reading it, although it is by no means a happy book. I would classify this one as a 'university read' because it is short and not a super intellectual book- which is perfect when you just need a little break from school!