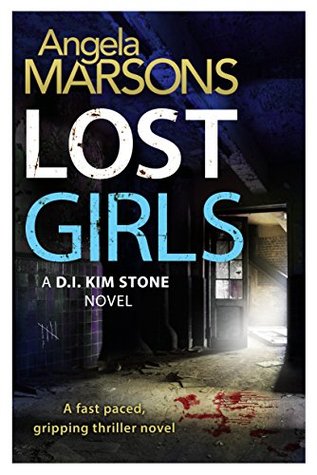 Published
: November 6, 2015
Synopsis
When nine-year-old best friends Charlie and Amy disappear, two families are plunged into a living nightmare. A text message confirms the unthinkable; that the girls are the victims of a terrifying kidnapping.
And when a second text message pits the two families against each other for the life of their children, the clock starts ticking for D.I. Kim Stone and the squad.
Untangling a dark web of secrets from the families' past might hold the key to solving this case. But can Kim stay alive long enough to do so? Or will someone's child pay the ultimate price? (
x
)
My Thoughts
I was given the opportunity to review this book from Bookouture, in no way has this influenced my review
The beginning of this hooked me in right away, this was the first book by Marsons I had read, and I immediately found myself interested and engaged in the story. I wanted to find out what was happening to the girls, and to see what Kim did with it.
About halfway through the book I found that the pace really seemed to drop off, initially it was pretty high paced and intense but that seemed to all fade away. I struggled with reading and the only reason I kept going was because I wanted to see what happened to the girls and to see if my theories were correct.
However towards the end it definitely picked up again and went along very fast. I was so close to seeing if the girls got saved, and to seeing if the team and Kim would figure out where and who had done the kidnapping. The base story line was very compelling, but at times the pacing did get to be a bit of a drag, but then other times it was so great, which was a bit disappointing.
The characters were very well-written and interesting to read about. From the girls, to Kim to the evil kidnappers, they were all unique and made you feel things (sometimes good and sometimes bad!) The biggest problem really was the pacing.
I did find that I got confused because there were a lot of different characters. At one point I found myself wondering who on earth this character was, I had no clue and even when I tried to look back and search it up- I still couldn't figure it out! Also the one thing that bothered me (but might not necessarily be a bad thing) was that they kept eluding to other times/stories, especially when talking about Kim, but then we never got the answers! I like answers!