We Are The Goldens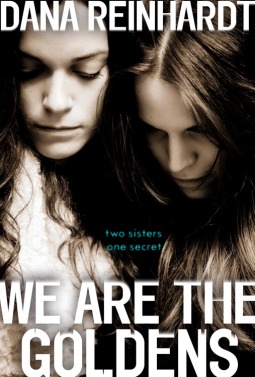 Published:

May 27th, 2014
Publisher:

Random House Children's
Synopsis
Nell knows a secret about her perfect, beautiful sister Layla. If she tells, it could blow their world apart.
When Nell and Layla were little, Nell used to call them Nellayla. Because to Nell, there was no difference between where she started and her adored big sister ended. They're a unit; divorce made them rely on each other early on, so when one pulls away, what is the other to do? But now, Nell's a freshman in high school and Layla is changing, secretive. And then Nell discovers why. Layla is involved with one of their teachers. And even though Nell tries to support Layla, to understand that she's happy and in love, Nell struggles with her true feelings: it's wrong, and she must do something about it
My Thoughts
I requested a copy of this book on Netgalley and was given the chance to review this book. This in no way affected my opinion of the novel.
We Are The Goldens is one of the only books that I have read that is written in second person. I actually thought it was pulled off pretty well because it made it seem like the book was Nell talking to or writing a letter to her sister. In this respect I thought that it was a good move by the author to use second person- it was a big risk that paid off!
The book is pretty short and because of this, most of the story line and hard topics aren't delved into very deeply. I definitely would have liked to see more exploration of the relationship between the characters, especially Nell and Felix. I feel like their friendship went way deeper than the book made it seem and I would have enjoyed more of it.
Its pretty obvious from the beginning what Layla's secret is but I felt like it never really developed from their. It stayed stagnant and didn't seem to be as grave as it should have been. So I would have liked to see more done their. But for a book that is so short, I guess not everything could be explored deeply!
So overall I thought it was an okay book. I probably wouldn't read it again unless I was looking for a very short, quick read.