Top Ten Tuesday: Top Bookish Things I'm Dying to Have
Top Ten Tuesday is a weekly meme hosted at The Broke & The Bookish. Each week they host a different top ten topic and I absolutely love this week's topic!
Book Earrings
Okay so I already own a pair of book earrings that my best friend made me but I love them so much that I just want MORE! (this pair is from this etsy shop)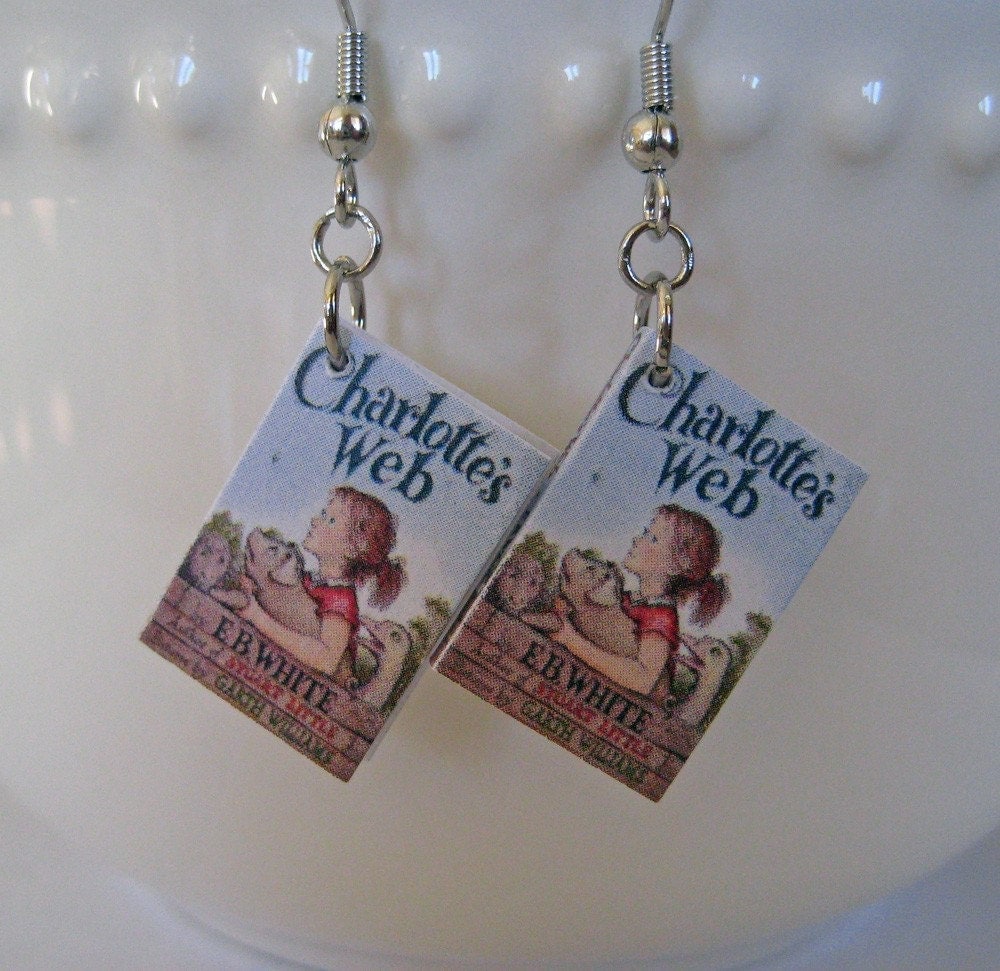 Book Candles
So I've seen these a lot in the blogger community but I want them so bad! The only thing is I can't decided which smell I'd want the most! (buy here)
Book Marks
I'm a firm believer that you can never have too many bookmarks (also I lose them frequently) and these ones from Chapters are my favourite style that I have found. They clip onto the cover and then you use the ribon to mark your page
This Tea Cup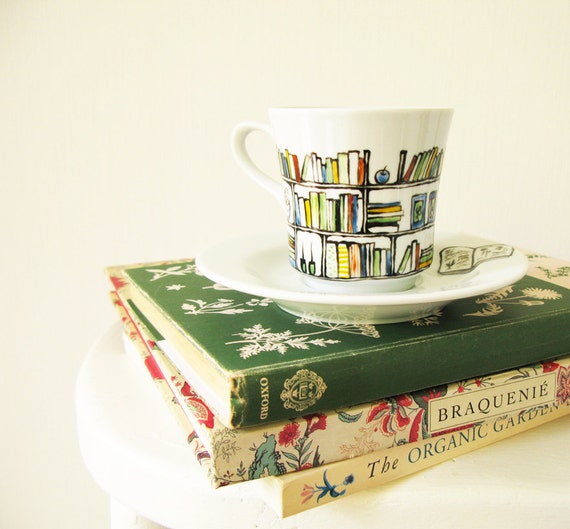 A Book Clutch
Hopefully this summer I am going to attempt this craft because I think its a crazy awesome idea! (I can't find the website with the instructions at the moment)
Book Chair
A super big, comfy armchair that I can curl up on with a blanket and a book
Reading Corner
I'd really like to re-do my reading corner now that I am a bit older (its got a poster of fluffy white kittens with halos and a grey kitten with horns). It could use some redecoration and new upholstery and maybe a touch up paint job.
This is a list of ten but you can just assume that the other three things I want are books!